Given its hallucinogenic effect, lawmakers may be reticent to allow distribution of the psychedelic drug without more restrictions.
Magic mushrooms, a group of fungi containing the psychedelic substance psilocybin, have long been used as a way to trip out by those adventurous enough to eat something that might have grown out of a cow patty for the mind-altering experience. The latest research into the effect of the compound has shown promise in treating depression, addiction, and other mental ailments. 
There are no immediate signs that magic mushrooms will be decriminalized widely anytime soon although Denver has decriminalized shrooms citywide and there's a voter initiative in California underway for the 2020 ballot. And if cannabis is to serve a role in shrooms, there are some wrinkles that need to be ironed out in the weed industry before we use it as a template.
Like cannabis, psilocybin has a long track record of relative safety among recreational users, and it is not toxic. Unlike some drugs that treat anxiety and other mental conditions, psilocybin is not prone to dependence. But given its hallucinogenic effect, lawmakers may be reticent to allow distribution of the psychedelic drug without more restrictions.
One leading researcher in the field of therapeutic psychedelics is Willam Richards, a psychologist who began research into psilocybin in 1963 and has studied it and other psychedelics as part of treatment and within the psychology of religion. With attitudes towards some drugs softening, Richards and his colleagues' work with psychedelics are finally gaining traction.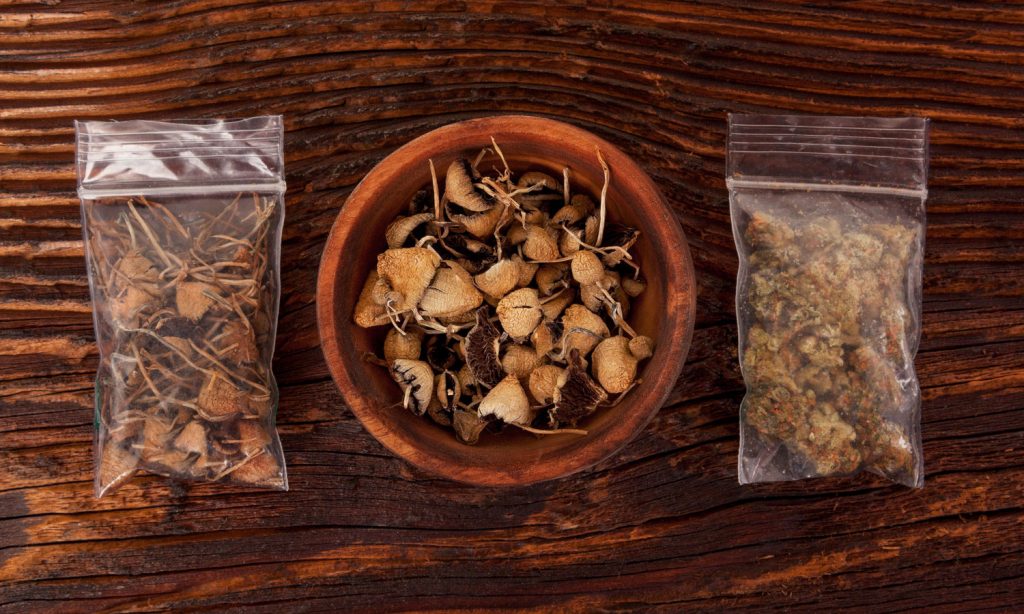 Richards' research has shown a single dose of psilocybin alleviates depression in cancer patients for up to six months. Richards is one of several scientists studying psychedelics as part of a team at Johns Hopkins University, who recently opened the first US psychedelic research center and one of the largest in the world, thanks to $17 million in private donations. Research will initially focus on psilocybin and its potential to treat disorders such as addiction, PTSD, depression, and Alzheimer's disease.
Should shrooms live up to their promise, the impact on the treatment of depression and anxiety could be profound, eliminating the need for expensive pharmaceuticals with severe side effects. A system where a mental health professional can recommend or administer shrooms could potentially save millions from crippling and potentially lethal depression and substance addiction, especially since patients see long-term benefits in as little as a single lifetime dose. In a country like the U.S., where access to mental health treatment is woefully inadequate, these edible mushrooms can prove to be magically therapeutic as well.
Psilocybin mushrooms can prove to be a growth opportunity for Big Marijuana as well. As legislators consider the decriminalization of the substance for medicinal use, they'll look to industries that already have a similar market with regulations that will likely mirror those for shrooms.
The patchwork nature of the legal and medical cannabis market in the U.S., along with the continued federal prohibition makes the marijuana industry incredibly inefficient, with shortages occurring in some states, and a surplus in at least one other. Local ordinances and taxes have made cannabis access more difficult for some patients as well. A streamlined marketplace on a federal level should be achieved before passing along the same issues to a new therapeutic compound. One of the worst things that could happen to legal shrooms would be inheriting the current defects in the marijuana marketplace.